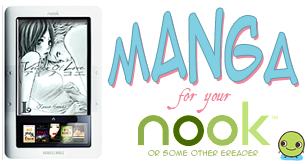 Genre(s)
drama, comedy, mature, romance, seinen, slice of life, tragedy
Is freedom without purpose the same thing as boredom? Inoue Meiko and guitarist Taneda Shigeo are in their twenties, fresh out of college, and wondering if this is really all there is to life as an adult. Ugh.
Nominated in 2009 for the Eisner Award Best U.S. Edition of International Material - Japan. Nominated for the 2009 Harvey Award for Best American Edition of Foreign Material.
A group of friends graduate college, start "real" jobs, and begin thinking "This is
it
? This is the rest of my
life
?" Gee, that sounds a might bit familiar. The art here is adorable, and the characters are charming and hilarious. The story is good too, but the characters are what really make this worth reading. It was also made into a movie (
trailer
), which I can hardly wait to download and watch. The life of the grown-up is so unpleasant!
Story





Art