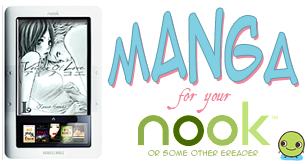 Genre(s)
drama,
shōjo
, romance
They met. They kissed. Their fate has brought them to be uncle and niece. Even though they're not blood-related, can Mao decide to love him and go through the struggles to be in love with him?
Scanlated by
Serenus-Dreamers
A girl is kissed by a stranger, the stranger turns out to be her uncle, and then she moves in with them and they spend a lot of time kissing and stuff. Nothing creepy about that, right? No way, totally not creepy.
So yeah, once you get past the creep-factor, this is an excellent manga. I find the characters enjoyable and love how their relationship develops. It's a really solid story that doesn't shy away from issues that one might deal with in having a secret live-in love relationship with... your uncle. Ugh. No, but it's cute. And the end is really solid. And the art is cute. I would venture to say this is one of my favorite mangas. And, yes, the translation is pretty broken but I still find it perfectly readable.
Story





Art