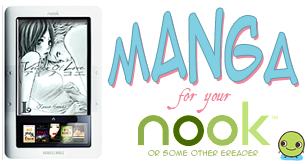 Genre(s)
drama, supernatural,
shōjo
, horror, romance
Kayuu, a doll-maker who was murdered six years ago, made living dolls at the request of clients. Mitsuki, his daughter who is still finding out the mystery to her father, together with her favorite student Yue, are faced with countless ordeals. What is Kayuu's hidden secret?
Don't be fooled by the story only getting two and a half stars; I did really like this story. There are just two problems with it: Firstly, it was too short. The overall storyline and the characters were really cool, but they only got four chapters to do their thing. This manga could've--and should've--been way longer! Nothing in this story was given the time it needed to develop, but if it had I'm convinced this would have been an excellent manga. Secondly, the translation sometimes made things difficult to follow. At first I was hesitant to give a low grade for the translation, as I figured it just as likely that the manga was poorly written to begin with, but after several glaring grammatical errors it became obvious that the translator for this manga wasn't quite prepared to localize the dialogue and make it flow properly for English readers. Taking both of those things into consideration, I think the manga is short enough that those two things can be overlooked, and you can enjoy a manga that should've been cooler with little time investment.
Story





Art