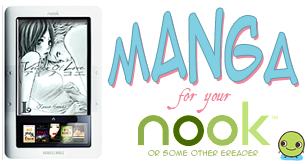 Genre(s)
manhwa, supernatural,
shōjo
, drama, horror
Zion, a girl that is always taken advantage of by her friends because she is so shy and timid, is approached by two people who asks her strange questions about whether she believes in Confucianist moral doctrine and in the end she is bowing and performing sacrificial rites to ancestral gods. It's shocking enough that the daughter of a pastor is possessed by a ghost, but what's more shocking is that this ghost is a young oppa who sports a fashion that surpasses most of the outstanding looks of bachelors and rockers! From this day on, Zion's life changes forever. From a shy and unsuspecting high school student, she turns into an exorcist.
This isn't what I expected based on the description, but I ended up liking it a lot. Most sites don't list this as a "horror" manga, but I think a girl's arm falling off during foreplay qualifies it as such, so I listed it as different genres it's typically listed under. I found the different ghost stories surprisingly entertaining, seeing as I don't typically like that sort of thing. It's also not very often a manga has a main character like Zion (translated as Shi-on by Entropy), who wears too much make-up and isn't very likable, which makes this manga very a-typical overall. Or maybe just a-typical compared to what I usually read. It could stand to have a little more build up to the last couple of chapters; the culmination of the main storyline comes a bit out of nowhere. And, on a similar note, it could stand to have more emphasis on the romance. I still like how the main storyline rolls out though; it's just a shame that it didn't seem to get the focus it deserved.
Story





Art