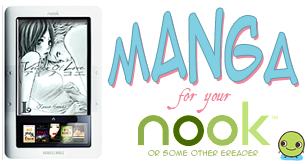 It's Not Like That, Darling
Genre(s)
josei, comedy, romance, supernatural, smut
Maiko Ninomiya is college freshman again this year! All because of the accident a year ago that put her in the hospital for half a year. Not to let the fact that she was held back a year dishearten her, she made a complete recovery. But recently she keeps seeing erotic dreams... On top of that after meeting novelist Yukiya Nagase, strange things keep happening!?
Editing Quality
C

(Ch. 1 - 2)

, B

(Ch. 3 - 15)
This story provides a pretty good balance of things: there's a decent romance, a smidgen of love triangle, an adorable toddler, and some outright smutty parts. Maybe a little too much supernatural, but the story works and it's not irritating. What is irritating is the editing. I tend to avoid releases by Manga Abyss, but this one slipped through. The first couple of chapters, done by Manga Rebels, were well edited despite them using Comic Sans of all things (Ugh, really?). Manga Abyss, though, thinks it's cool to put a quarter-sized "Project by Manga Abyss" stamp every few pages. In the middle of the page. It's unbearably distracting! Okay, I get it, you're providing a free service, yay for you, but putting your stamp in the middle of the page automatically makes you jackasses. Which is tragic because, other than being irritating, they do a good job. But, seriously, who the hell decided that was okay?
Anyway, the manga is good. I'm not even sure I'd really call it smut, but there's enough smutty parts to keep things interesting. I like the way it all works out.
In addition, chapter fifteen is an extra one-shot story (which you'll notice is not available in the online versions, but is included in the PDF). I usually find one-shots boring, but this one is a really nice little story! Though it's only a few pages it manages to fit in cute, smutty, and funny.
Story





Art





Note: I haven't been able to find it readable online with the extra chapter.